Our 8 all-time favourite wedding movies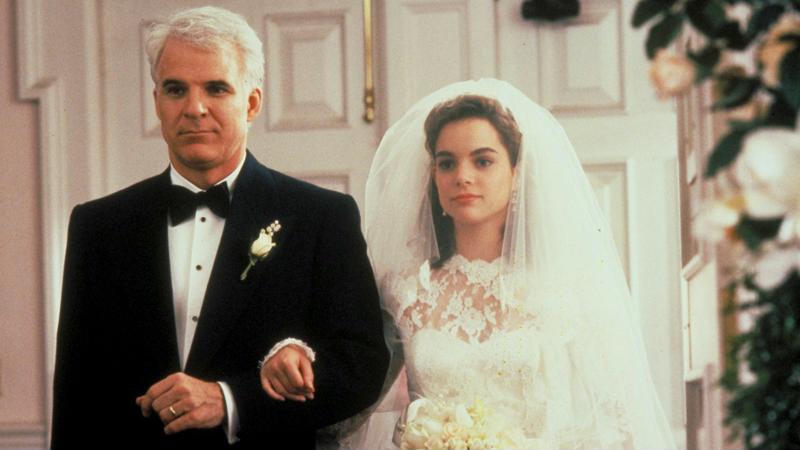 Today we are thinking about our all-time favourite wedding movies. These are perfect for wedding event viewing and can help build the excitement or calm the nerves, they may also provide ideas to add to your bridal registry!

Here are our top picks:

Father of the Bride - A classic which will have daughters and dads in tears.  This is a great movie to watch with your parents if you're staying at your childhood home the night before the wedding.

The Philadelphia Story - The always elegant Katherine Hepburn is magnificent in this 1940s romantic comedy.  Perfect for the vintage bride-to-be.

My Best Friend's Wedding - Who could go past this fab flic with Julia Roberts and Cameron Diaz? We love the cast and we love the music. 
Love Actually - Weddings may play second-fiddle to Christmas in this modern day classic, but with so much romance and love, we think you and your bridesmaids will love watching this movie the night before the big day.
Bridesmaids - Looking for a laugh on wedding eve? Well this is the pick for you.  So much awkwardness!
The Wedding Planner - Romance galore with J Lo. and Matthew McConaughey in this rom com.
The Hangover - If you've done away with tradition and are spending the night before your wedding with your groom-to-be, you will need a movie that caters to both of your tastes.  We think The Hangover fits the bill.  Plenty of laughs set against the backdrop of impending nuptials.
Bride Wars - We hope you and your best friend managed to navigate the lead up to your wedding more smoothly than the characters played by Anne Hathaway and Kate Hudson.  Either way, this is light and easy watching for the bride-to-be.
What are your favourite wedding movies? We'd love to hear them!