Bridal Winter Floral Trends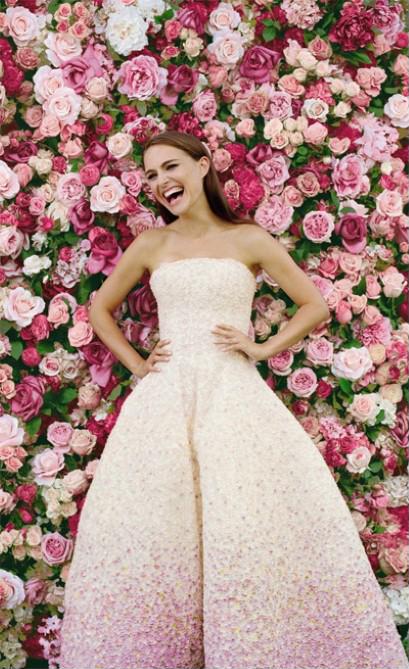 Floral touches are trending timeless
You can't go past red roses, and many aren't this season. The classics are what never go out of style, and what we are seeing this season is fresh twists on the timeless. So, if it's roses you dream of, top them off with some unexpected new season combinations and layers of deluxe silky ribbon.
Rich palettes and lavish cascades
Colour palettes as well as blooms are classically transcendent, in deep reds and rich purples and pinks. We are seeing a move away from structured and delicate bouquets to lavish, even gravity-defying arrangements for brides and tables alike. Witness the profusion of the cascading tropical flower walls by Wayne Stubbs Flowers when Ginia Rinehart and Simon Robinson wed on Hamilton Island.
Bloom renaissance
Further south of the equator is a resurgence of bougainvillea, magnolias, hydrangeas, along with the evergreen roses, dahlias and peonies. Alternative palettes to the rich pinks to purples are restrained white and cream offset by green ivy, silver eucalyptus, or sage herbs. Whole olive branches are part of the new twist of foliage counterbalancing the floral delicacy of wildflowers, jasmine and the revival of zinnias and chrysanthemums.
Along with striking foliage contrast, try the pop of brightly coloured berries, or the rustic form of cones or seed pods. Australian natives are another classic that never dates, and you can give them the freshness of the new season by arranging them in abundant, cascading asymmetrical arrangements, with wildflower accents.
Aim for perfection
Balance, always, is key. Follow your bliss and top it with what you love in sumptuous colour, dazzling forms and designs that show you in your best light. The best example of balance and beauty, classic and new twist this season? Look no further than Jesinta Campbell offsetting her swathes of gorgeous champagne Vera Wang tulle with no overwhelming bouquet, but a mere few single-stem white peonies. Perfection.